Tailor-made ceremonies - Artfully officiated
We Create And Officiate Custom Personal Wedding Ceremonies. Religious, Non- Religious, Secular, Spiritual You Chose Every Word And Element That Will Be Part Of Your Ceremony. All Love Is Celebrated
ALL Couples Welcome. 
5 Star Ratings Equals 5 Star Service!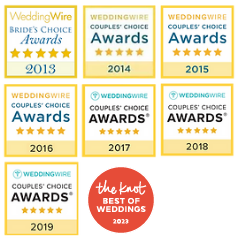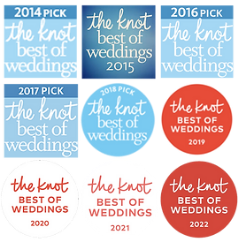 5 Star Ratings Equals 5 Star Service!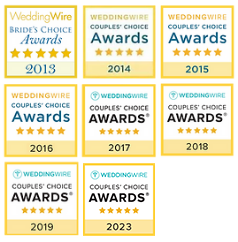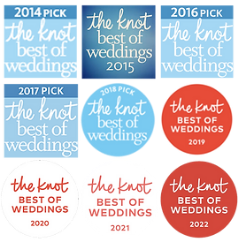 Judi was wonderful! She communicated very well from day 1 and catered to our ceremony and helped us create exactly what we wanted.
Rev. Davis was a gem to work with; punctual, joyful spirit, flexible, responds in a timely manner, extremely organized - I mean the list goes on! Honestly if ANYONE I know in the area is getting married in the future and is looking for an officiant, I will HIGHLY recommend Wonder Weddings. My day was absolutely perfect, and they were a HUGE part of that!
Rev. Judi was the only officiant who made us really feel comfortable and understood as a same-sex couple and our reasoning for eloping. She was very open-minded, willing to let us have our vows, ring exchange, and reading however we wanted them and even provided us some examples.
Wonder-Weddings Indeed!!! Reverend Judi and the entire team at Wonder Weddings was simply phenomenal. Planning a wedding can be so stressful, and it was excellent to have a true pro at the reigns to guide us. Judi was poised, professional, kind, courteous, and the epitome of class. Our ceremony was personalized and special, and reflected us in every way. We cannot imagine having a different officiant. Rev. Judi was perfection, and we will recommend her to anyone that listens!
Rev. James Davis made the whole process simple and enjoyable. He told our love story and it was a perfect addition to our ceremony. He travelled several hours to our venue and was pleasant and friendly when we finally got to meet him. Every step of the planning was made simple by him. We are very happy that he performed our ceremony.
Judi was amazing from start to finish! She has a warm and friendly presence. Communication was easy, quick, and at our convenience. Our ceremony was flawless. We thought that Judi did an amazing job! She was a total professional guiding the ceremony. We really couldn't have asked for anything more. It was such a smooth and pleasant experience.
Reverend James was a wonderful officiant to work with. He helped our day feel very special, and was communicative, easy to plan with, and even followed up afterwards to share the vows for our memory book. I highly recommend Wonder Weddings!
Judi was utterly amazing! We got compliments all night about how beautiful the ceremony was and that Judi was "the best officiant of a wedding I've ever been to". Excellent communication, very personable and professional, super friendly. I had several people cry who said they'd never cried at a wedding before and actually had people request a copy of the ceremony script! She made my day beautiful. Highly recommend!
Rev. James gave us a beautiful wedding ceremony! He incorporated our personalities into a service designed for us and was very professional. It was a pleasure working with him.
Practically perfect in every way. Our ceremony was absolutely wonderful thanks to Wonder Weddings. I 100% recommend Wonder Weddings; can't say enough good things about them
Rev James worked to craft an amazing, personalized wedding ceremony that truly told our love story in a way that no one else could have. If you want someone who is flexible and creative as well as a true artist with masterful delivery who himself loves love, I highly recommend Reverend James with Wonder Weddings to officiate your wedding.